Every year, students at FGCU have a variety of opportunities to study abroad in different locations around the world.
The Department of Language and Literature encourages students to participate in faculty-led study abroad programs that would help them improve their language skills and gain cultural knowledge in a variety of locations for Spanish, French, and German courses.
Faculty-led Study Abroad Opportunities
Every year, Foreign Language faculty members offer study abroad programs that take place in the spring and summer semesters through the Office of International Services. For the academic year 2018-2019, we will be offering: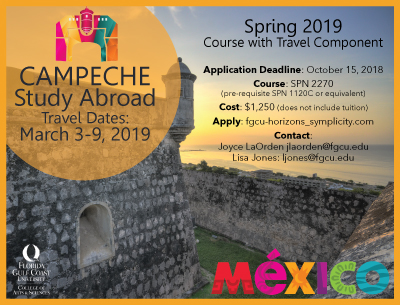 Students interested in study abroad programs should contact the Office of International Services.